Mopec is proud to announce its twenty-fifth year as the leading manufacturer of pathology and autopsy equipment. The Michigan-based company has achieved steady growth with innovative equipment for over two decades. The loyal and devoted Mopec family can be attributed to the constant dedication to customer satisfaction by means of quality product and customized solutions.
Mopec, currently located in Oak Park, Michigan, encompasses facilities that cover 60,000 square feet including a fully operational factory, warehouse, and corporate departments. The company has grown tremendously in the last twenty-five years and has strong determination to continue advancing in the industry.
Mopec was first started in 1992 by George Hallman and Rick Bell.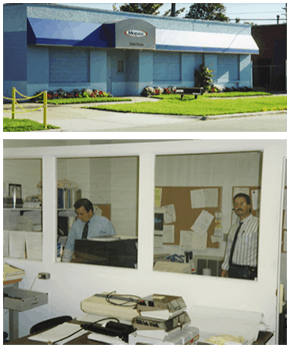 The two embarked on a grassroots journey to develop unique products for the anatomic pathology and clinical laboratory industries.
In 1994, Mopec produced its first 220 page catalog, replacing small pamphlets and establishing Mopec as a significant competitor in the industry. Sales tripled within one year. Today, Mopec continues to stays on top of digital technology with a clean, easy to use website featuring over 1,800 products with product descriptions and photos.
In 1995, Mopec added a revolutionary bone cutting instrument, the QuietCut, to its product line. Featuring an ergonomic design and HEPA filtration, the autopsy saw system quickly became an industry bestseller. Mopec continues to deliver groundbreaking instruments, as seen with the Mopec Autopsy Saw 5000 that was introduced this past year. This cutting edge tool is completely submersible for easy cleaning and is ergonomically designed for comfort. This revolutionary saw quickly became one of Mopec's top sellers in 2016.
In 1996, Mopec expanded its production of capital equipment to include transport carts, storage rack systems and body trays. Mopec also introduced its first fully elevating grossing workstation at this time.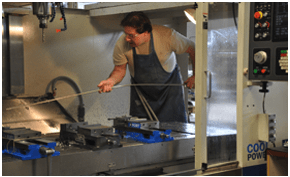 Nineteen years later, Mopec created the first touch screen grossing workstation establishing it as the industry's safest and most reliable pieces of equipment to date. It is no doubt that Mopec is a leader in product engineering. The company has been awarded several patents including one for a wall-mounted elevating sink.
The Michigan private equity firm, Blackford Capital, added Mopec to its ever-growing portfolio in 2013.  With new ownership and a team of new leadership, Mopec is grounded for continued success. The company understands that each project is unique and consults with customers in every stage of product development. Mopec is leading the way into the next twenty-five years. This milestone achievement is owed to the vision of the founders, the dedication of the employees, the strength of its partnerships, and the success of our customers.