Find Out Your County's ARPA Funding
Introducing Mopec Nylon Mesh Biopsy Bags!
Standard & Premium Grade Biopsy Bags Available.
Ensure unrestricted fluid movement around tissue with the all new line of Mopec Biopsy Bags. Easy to open and available in three convenient sizes, you'll find our nylon mesh biopsy bags are the optimal solution for protecting specimens during tissue processing.
Made from nylon, 0.2mm mesh diameter
All seams are heat-sealed
Reduce reagent carryover and pressure artifacts often found with sponges
Rapidly remove specimen with convenient peel-open bag
Reduces the loss of small biopsy specimens
Download Our Free Whitepaper: The Future of Mass Fatality Preparedness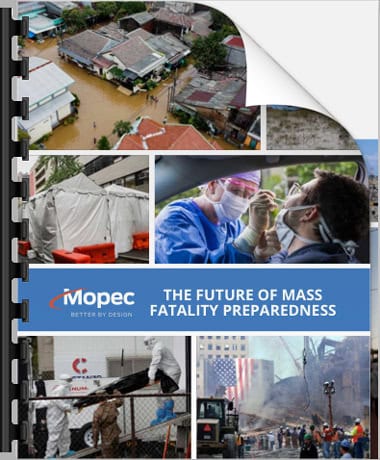 Mopec has now released The Future of Mass Fatality Preparedness whitepaper. This report analyzes the rise of mass fatality events, the COVID-19 pandemic response and the growing need for emergency preparedness plans.
"There are countless lessons that can be learned from recent mass fatality events, said Jay Troger, CEO at Mopec. "We've spoken to our customers, examined recent coverage and reviewed industry trends in order to develop this whitepaper and create resource for organizations to use as they plan and prepare for the next crisis."
The whitepaper includes a list of questions that organizations should ask themselves to assess their level of catastrophe preparedness, as well as a crisis planning outline and supplies checklist. The Mopec team also provides global natural disaster statistics and an in-depth analysis of the first wave of the COVID-19 pandemic.
"Organizations across the country were caught off guard when the COVID-19 pandemic hit earlier this year," said Dr. Joyce deJong, Mopec Board Member and medical examiner for 12 Michigan counties. "The response revealed a great deal about what agencies and organizations should do when faced with a mass fatality or natural disaster. This is the time for an honest, thoughtful review of preparedness plans so that we may identify gaps in our processes and develop best practices."
In addition to providing the whitepaper, Mopec's experienced team of professionals is available to provide customized emergency preparedness, mass fatality response and surge capacity products and services. Fill out the form access the whitepaper and have it emailed to your inbox.


Download Our Free White Paper

Look familiar? Introducing the Mopec 810 Autopsy Saw.
Mopec is excited to introduce the Mopec 810 Autopsy Saw, addressing the demand that has existed since March of this year. The 810 Autopsy Saw has long been considered the most powerful and durable saw available. Many practitioners prefer the slender handle, which gives them precise control. It has a powerful motor that produces 17,000 rpm and 32,000 oscillations per minute.
The Mopec Guardian Systems line of equipment and supplies is designed to keep your facility prepared for surge capacity. Featuring Surge Capacity Quick-Deploy Body Storage Equipment, Body Bags, and Personal Protective Equipment, this line of products was engineered to help keep your workers safe and ready for quick response. Whether your community is dealing with COVID-19 surges, natural disasters, or a spike in deaths due to the opioid epidemic, Mopec has the tools you need for preparation, prevention, and protection.

Save up to 15%
on automatic deliveries of supplies.
No fees, free shipping, cancel anytime.
Valid for the USA only.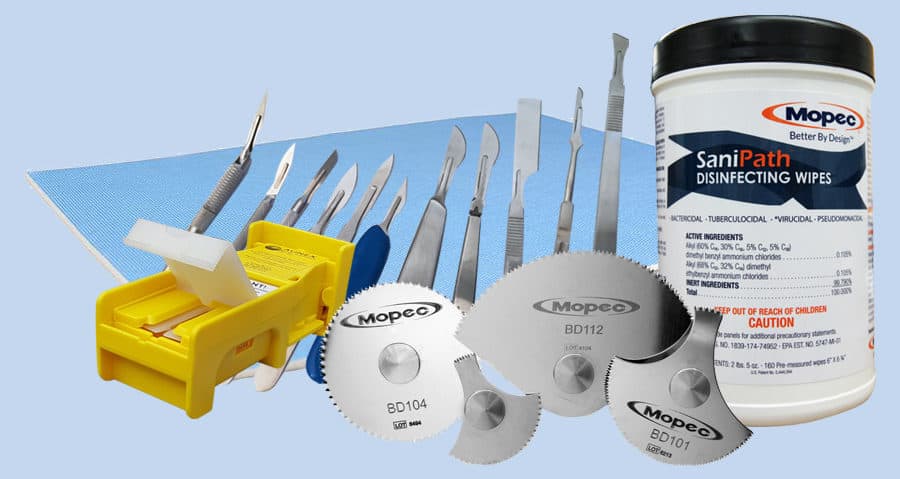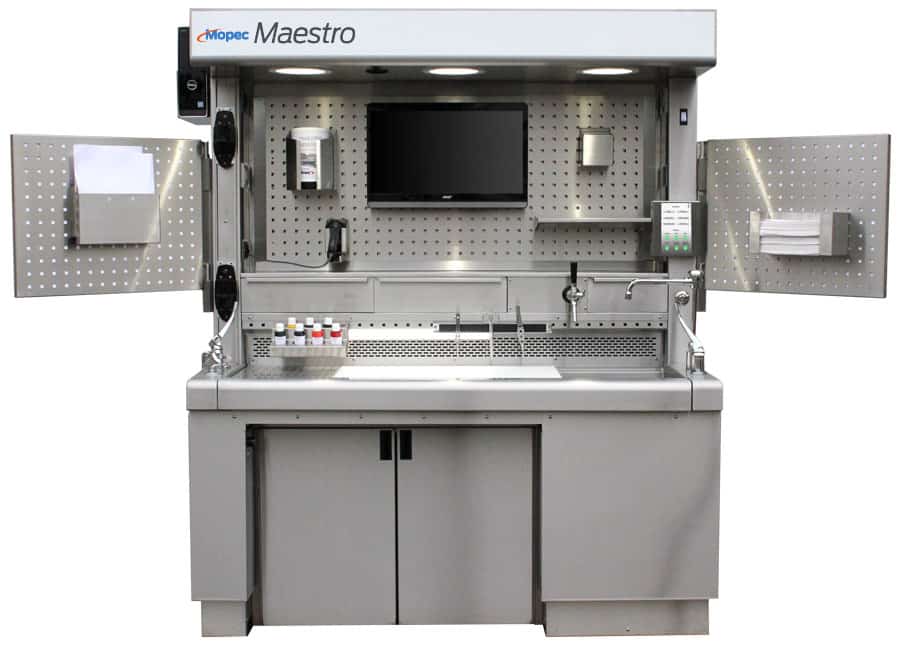 Equip your pathology laboratory with the safest and most personalized grossing station ever offered.
Mopec understands that each pathology professional has their own workspace preferences, and each laboratory holds their own safety, ergonomic and workflow requirements. With the Maestro's distinctive Ensemble Pegboard™, dozens of accessories and flexible safety options, every station can be quickly personalized to suit each individual.