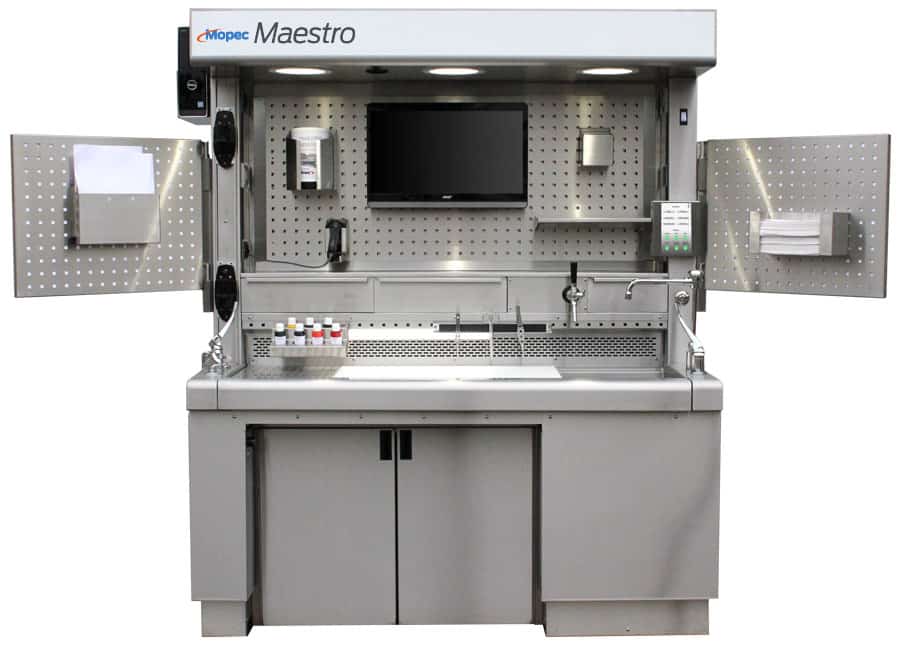 Equip your pathology laboratory with the safest and most personalized grossing station ever offered.
Mopec understands that each pathology professional has their own workspace preferences, and each laboratory holds their own safety, ergonomic and workflow requirements. With the Maestro's distinctive Ensemble Pegboard™, dozens of accessories and flexible safety options, every station can be quickly personalized to suit each individual.

The first saw specifically developed for autopsy use.
Designed with the user in mind, the Mopec 5000 Autopsy Saw is equipped with advanced risk prevention features. It boasts advanced technology and a sealed housing specifically constructed for autopsy use. This cutting-edge tool is available exclusively from Mopec.
Entirely submersible for effective cleaning
40V DC hand-piece runs cool and quiet
Axial mount blades reduce hand injury
Balanced hand-piece reduces fatigue
Unique blade mount lowers cost of blades
Tell us what you're looking for. We'll call you!