When purchasing a morgue cooler, it is imperative to consider more than just the cost associated. Investing in a new or used mortuary cooling unit is a significant decision that can have a great impact on your finances and cooler functionality over the next several years.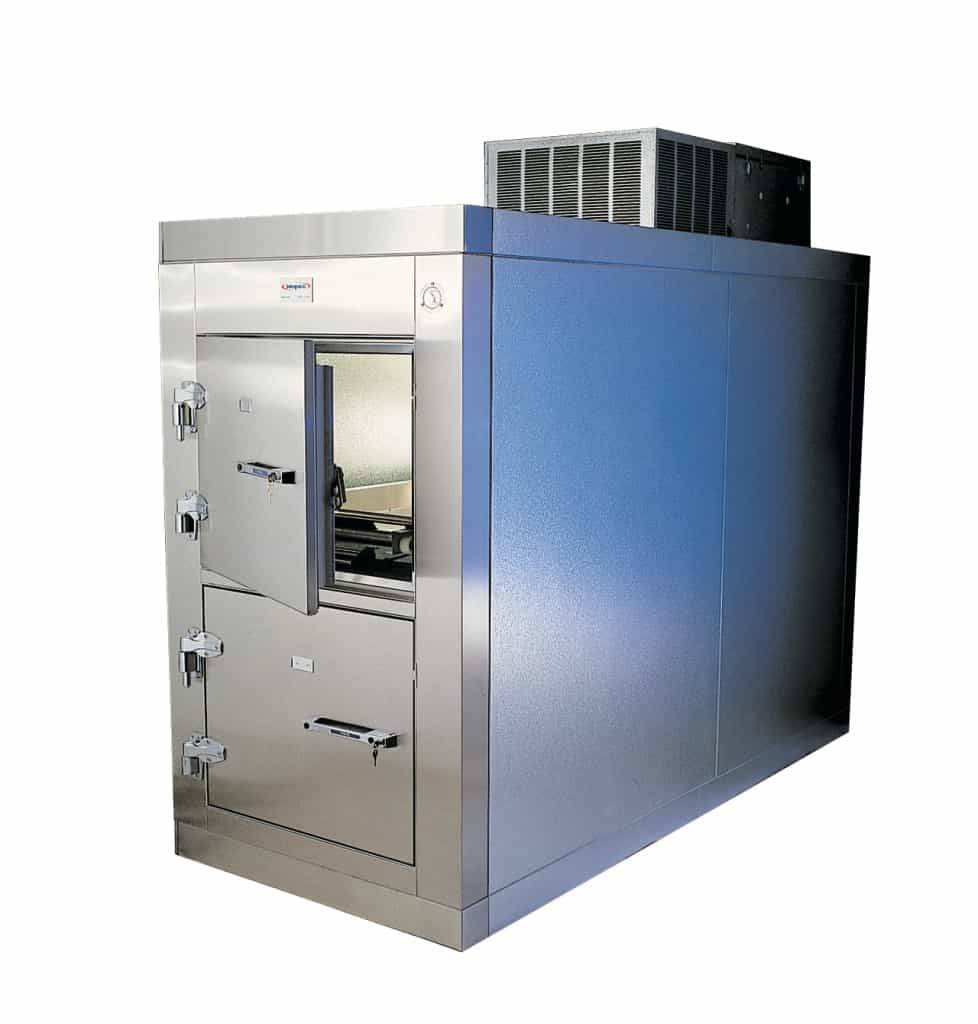 Previously owned body cooling systems are considerably less expensive than new equipment; however, a used fridge will certainly not be as reliable as a new unit.
When considering a previously owned refrigeration unit, you should ask yourself the following questions:
• What is the lifespan of the previously owned equipment?
• Is the unit(s) structurally sound? Has the insulation been saturated? Are there any cracks or leaks?
• Is there a warranty, and what does it include?
• Will delivery and installation be easy and affordable?
• Will this unit(s) handle all the requirements of my facility?
If your team is considering purchasing a used cooler, it is critical that the mechanicals go through a vigorous inspection and are tested prior to shipment.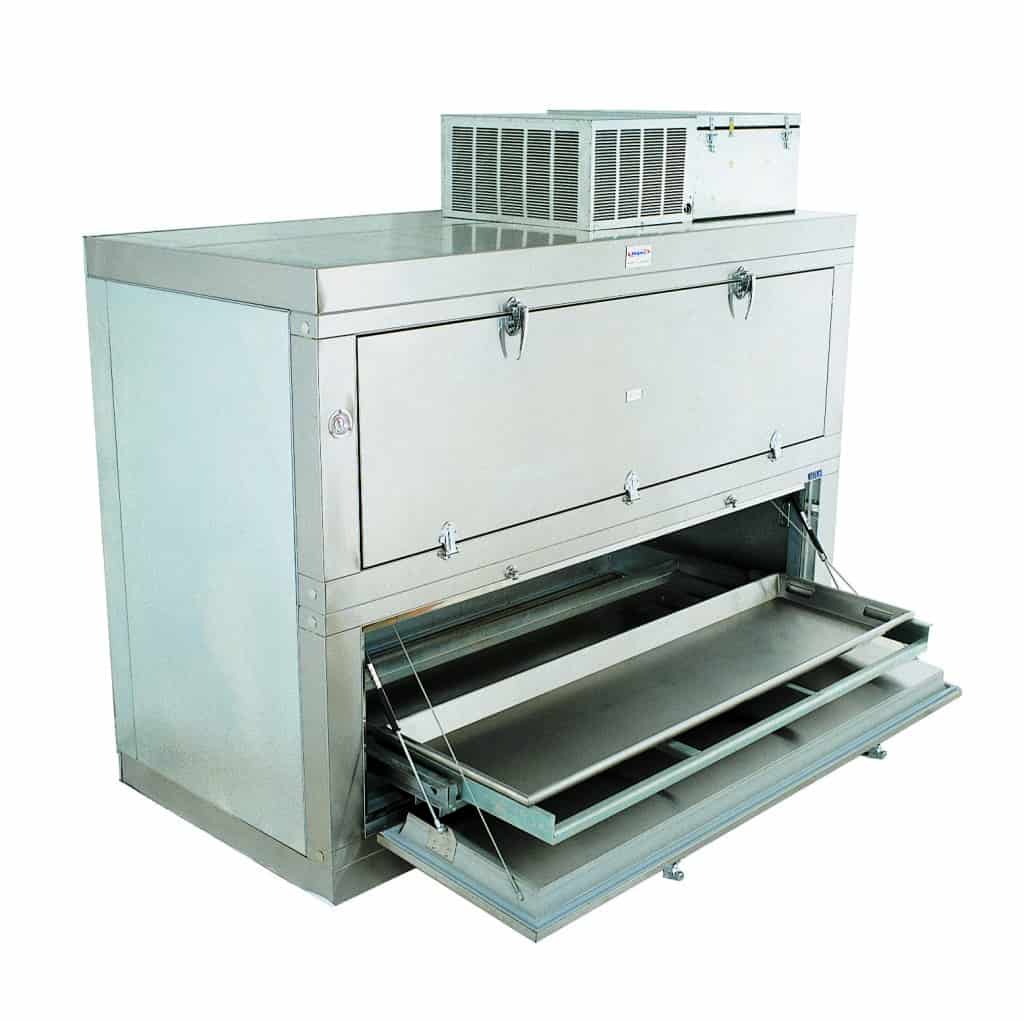 Advantages of buying a new morgue cooler:
• New refrigerators are often more energy efficient, as they are equipped with the newest technology – saving you money in the future.
• Purchasing a new cooler guarantees structural soundness without the risk of degrading door, insulation or metal problems.
• Unlike buying used cooler, thorough cleaning is not required and residual hazardous waste is not a potential concern.
• A new unit can be designed to suit your facility's exact needs to maximize workflow efficiency.
• With the purchase of a new cooler, delivery and installation is handled by the manufacturer – relieving the stress from your team.
• Certified ISO 9001:2008
It is no question that buying a mortuary cooler is a large investment.  It is advised to contact a morgue refrigeration representative to evaluate your facility space and functional needs. These mortuary cooling experts may identify ventilation, layout, and mechanism essentials that you may unintentionally overlook.