There is never a down time for Mopec's production team, as orders are being designed, produced and shipped on a daily basis. Equipment created in our factory is often customized per customer's request. By the time a customer receives their Mopec equipment, it has passed through our factory to a freighting company, before arriving at their facility. Before equipment has left the factory, our Crating and Assembly team ensures each order is packaged for utmost protection in preparation for the shipping process.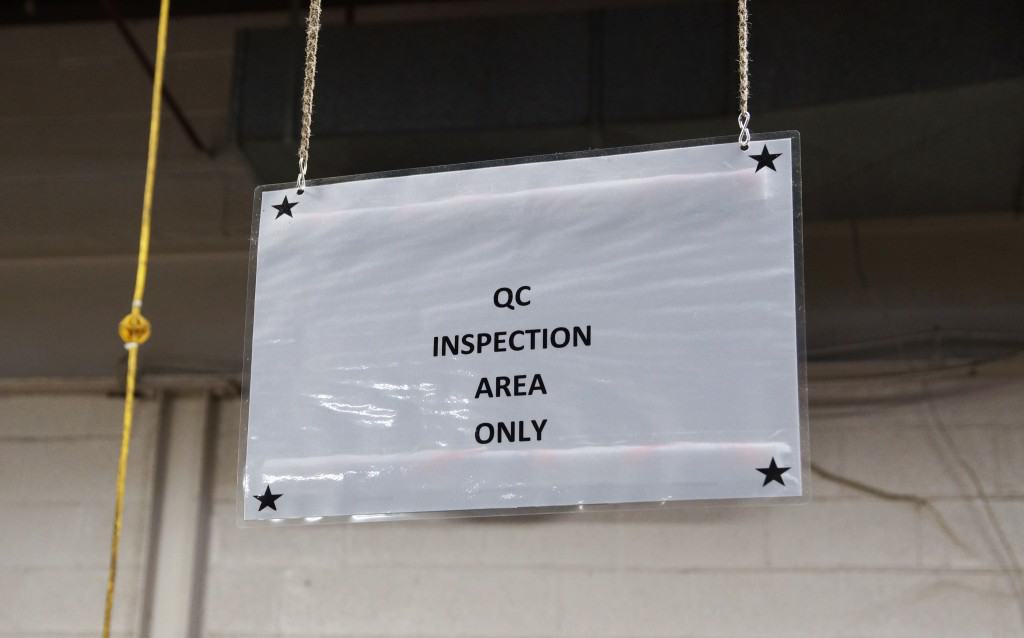 After a product has passed through Mopec's production line, the finished equipment is moved to the Crating and Assembly building. In the assembly area, equipment is inspected by Mopec's Operations Quality Manager, Jim Berry, and several leads. Every item is thoroughly checked for imperfections and tested to make sure the product is functioning properly. If there are no imperfections, Berry signs off on the inspection and a green tag is placed on the equipment for crating.
Once quality control is completed, the product is measured and a pallet is made to accommodate its exact size and shape. The entire order is cleaned and polished using Mopec's ClearSteel Cleaning Products before being shrink wrapped, along with any detachable parts, before it goes on a pallet. All items are padded in foam and secured with metal bands. These metal bands hold the equipment securely in place, while protective cardboard 'arms' prevent the metal from scratching the steel. On the outside of the crate, safety stickers are applied with simple instructions to mark whether an item is fragile and what the procedure is if freight gets damaged while in transit.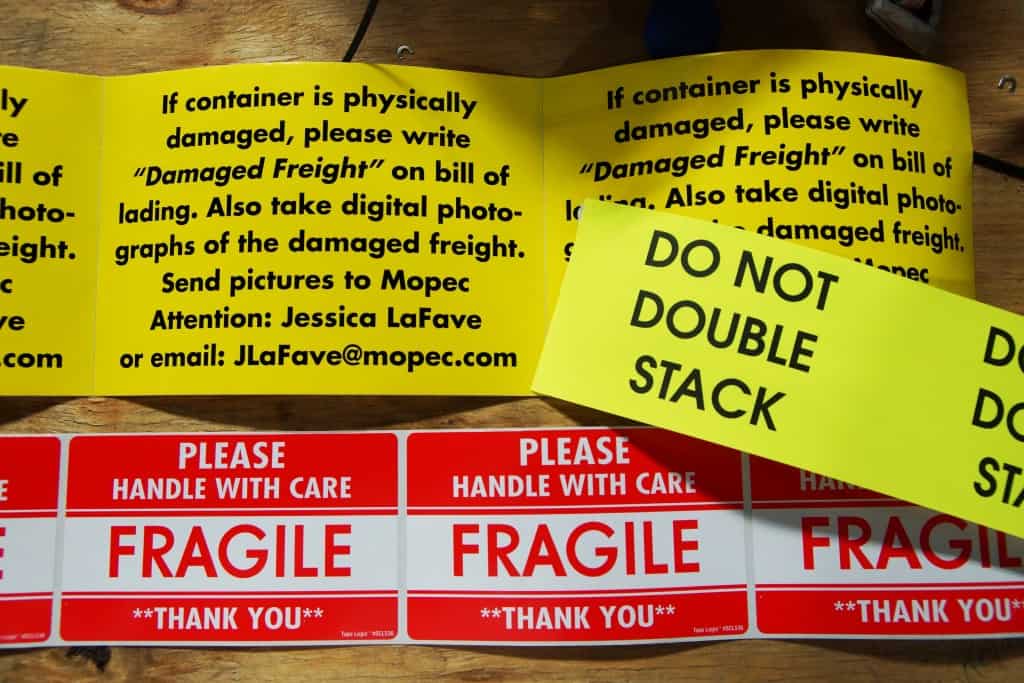 Any order that is shipped is wrapped in a thicker blue plastic to control environmentally induced moisture. Individual wood pieces also must be stamped indicating type and components of treated wood. All of Mopec's wood is heat treated and not chemically treated, to keep all bugs out of crates. To ensure that we are using the best quality crating materials for our customers, an inspector visits our factory monthly.
When Crating and Assembly completes packing an item, the crate is then picked up by Kenyatta Williams, a member of the Shipping Department. The crate is weighed in a separate section of the factory and noted on the outside of the crate. Providing the exact measurements allows us to keep shipping cost down for our customers. After the crate is weighed, Williams receives the Bill of Lading from Mopec's accounting department that details what the order consists of and when the ship date is. An order that is shipping direct to a customer, is considered a dedicated order and is taken directly to freight for expedited shipping. If the item is not shipping directly to the customer, the item is taken to a hub for secure storage and later shipping. This allows for a more cost friendly alternative because it is not an expedited order.
All items manufactured in our factory, go through a dedicated shipping process. Our crating and assembly team pays great attention to detail as every order is a unique size, weight and configuration. Producing quality materials is our priority, therefore each order is inspected carefully and then crated using the best material. This is why Mopec ships all items with the customer in mind.