MADISON HEIGHTS, Mich. (July 13, 2020) – Mopec—a leading provider of American-made medical equipment and laboratory products to the pathology, morgue, anatomy and necropsy industries—today announced that board member Dr. Joyce deJong will appear on a Public Health Preparedness panel during the U.S. Chamber of Commerce Foundation's 9th Annual Building Resilience Through Private-Public Partnerships Conference.
The conference, which is also in partnership with the U.S. Department of Homeland Security, the Federal Emergency Management Agency and U.S. Northern Command, will take place virtually July 14 – 16, 2020.
Dr. deJong, an expert medical examiner with 20+ years of experience in forensic pathology, natural disaster and mass fatality response, will speak to the ongoing COVID-19 pandemic and the community health and disaster response to this crisis.
"I am honored to be participating in this important discussion on emergency preparedness," said Dr. deJong. "As we continue to learn more about COVID-19 and our response to it, these conversations are crucial to ensure we are prepared for future events."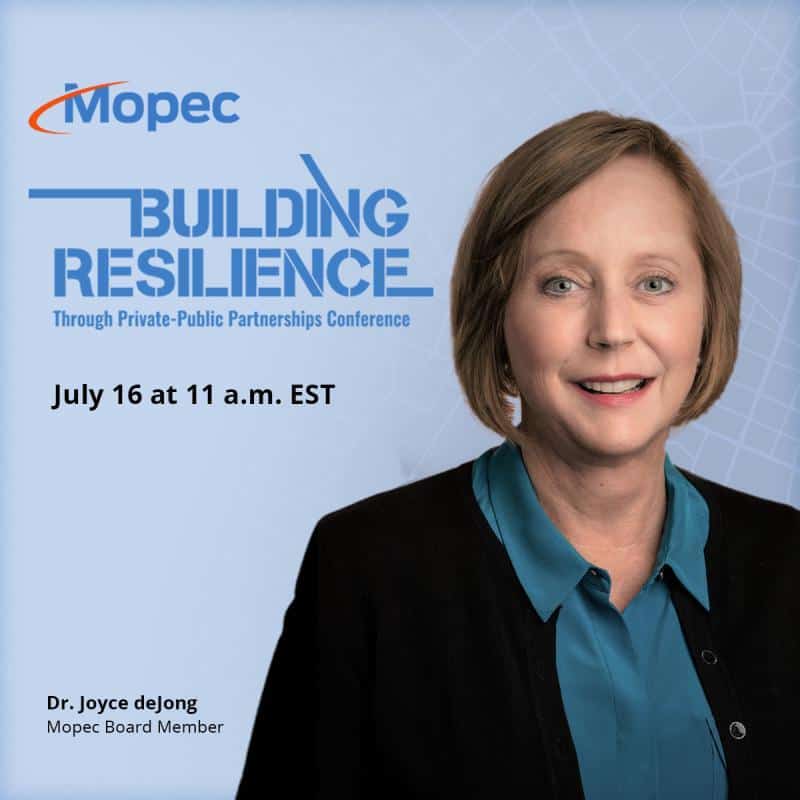 The Public Health Preparedness panel will take place at 11 a.m. EDT on Thursday, July 16 via live stream. Driven by leadership from The Coca-Cola Company and moderated by Nicolette Louissaint, Ph.D, Executive Director at Healthcare Ready, the full panel also includes:
Alba Castillo Baylin – VP of Community and Stakeholder Relations, Coca-Cola North America (CCNA)
Ambassador Deborah Birx, MD – White House Coronavirus Response Coordinator
Carlos del Rio – Executive Associate Dean, Emory School of Medicine & Grady Health System
To register for the conference, visit the event website. To learn more about Mopec products, visit Mopec.com.
About Mopec
Mopec, based in Madison Heights, Michigan, is a manufacturer and distributor of high-quality pathology, morgue, anatomy and necropsy equipment and products. Founded in 1992, Mopec differentiates itself through its extensive engineering process, superior design, and market-leading quality. Mopec is Better By Design and specializes in solutions for hospitals, universities, morgues, and a variety of other markets. Mopec is committed to the production innovative products and providing high quality customer service. For more information, visit www.mopec.com.
MEDIA CONTACT:
Lisa Lark
313.410.8477
[email protected]