Having your lab organized and well maintained is crucial when it comes to optimizing its performance and safety. Your lab will not operate at its maximum potential if your workspace is unkempt. Here are a few storage options to help you and your team keep your lab free of clutter.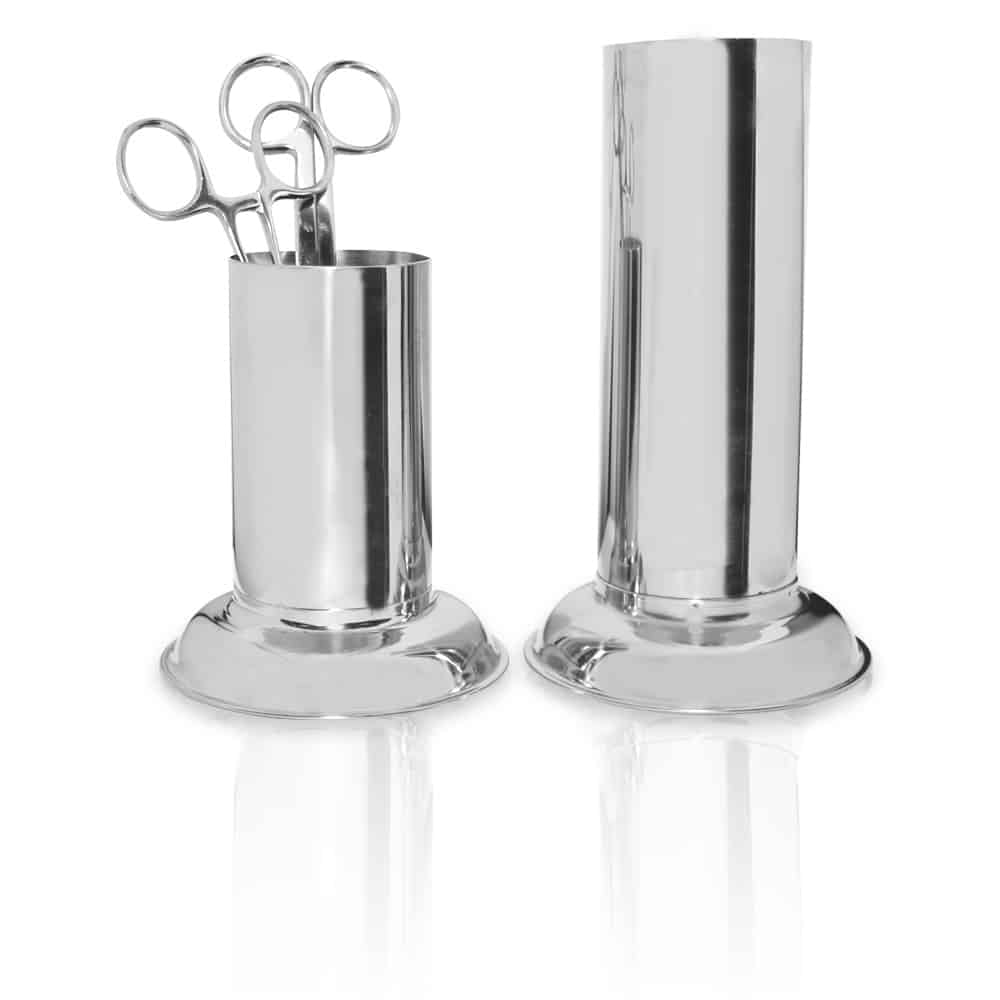 Dissection Instruments: Properly storing your pathology instruments is key when organizing your work station. Having sharps laid out in common areas or placing them in your pocket is hazardous and can cause serious injury.  For sharps such as scissors or scalpels, it is best to store them in a weighted instrument jar, that can be easily cleaned or autoclaved. Having an instrument jar with a weighted bottom lowers the chance for tipping and keeps all instruments in place. For storing knives, consider using a Knife Holder with a perforated drain base. These storage containers allow pathologists' assistants quick access to their tools by keeping all dissection instruments together in a singular spot.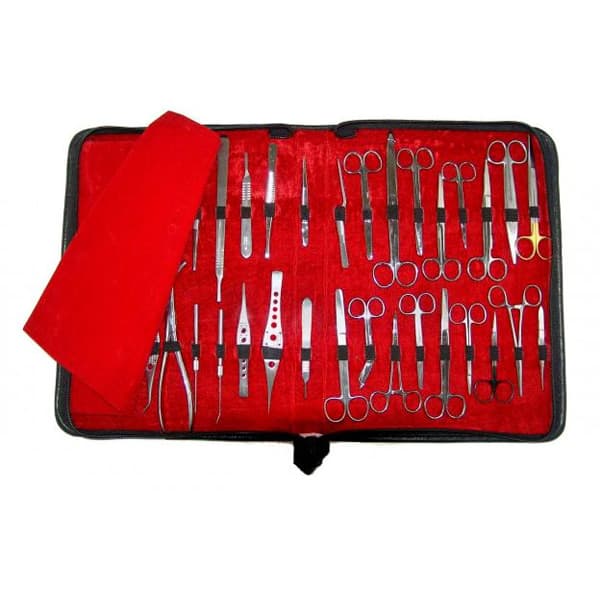 For the pathologist on the go, a padded instrument case is ideal for transporting tools correctly and safely. The elastic straps hold multiple instruments and prevents them from moving around while you travel. Not only is this a terrific safety feature, this prevents possible scratching and dulling caused by tools clinking together.
Grossing Station: There are several options that pathologists' assistants can add to their work stations for extra storage space. If you want to start utilizing the extra space your grossing station provides, think about going up! Stainless steel shelfs are designed with adjustable brackets, so you can adjust the height to your needs.For added convenience, a mounted Magnetic Instrument Tool bar is available for quick access that makes your pathology instruments easily within reach.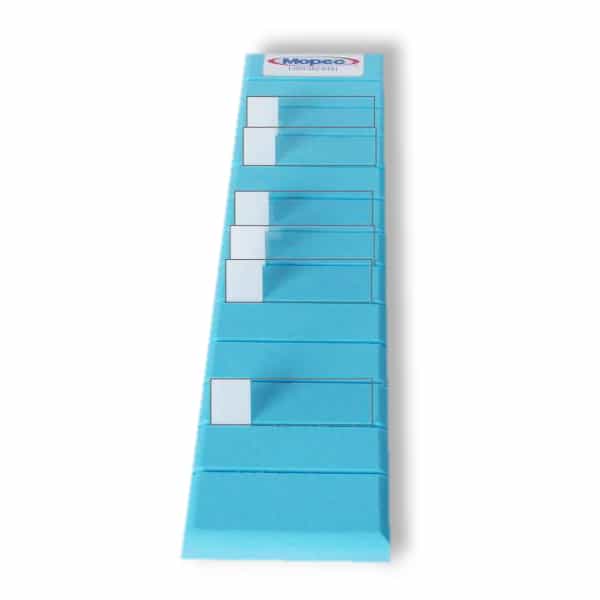 Histology Accessories: For pathologists working with glass slides, there are various storage options available for your lab. During the routine processing, a slide holder is ideal for drying or organizing slides.  After processing, storing the glass slides in a Wood Slide Box is ideal for optimal protection against dust and  damage.
Also, consider using a tissue marking dye tray to keep your lab tidy by having the tissue marking dyes stored together.
Casework/Lab Furniture: Using cabinets is a more permanent solution for storing instruments or tissues whether they are wall-mounted, tall or base cabinets. Ventilated options are available to properly circulate airflow should your facility handle formalin or other hazardous chemicals. Casework utilizes space for a more secure storage solution and allows for pathologists to customize the details according to their needs.
Lab furniture provides a simpler and portable method of storage. Whether you have reports, books or research papers, a Mobile or Stationary Book Stand can be helpful in providing extra space for documentation and presentations.