Her nomination says it all, "Dr. Moore is active in humanizing the face of pathology and pathologists. With heartfelt articles featured in Forbes, Prevention, USA Today, Reader's Digest and PracticeLink and speaking to empower audiences to increase their wellness in body, mind and spirit. Dr. Moore increases visibility for the profession." Mopec was honored to have the opportunity to ask Dr. Moore a few interview questions.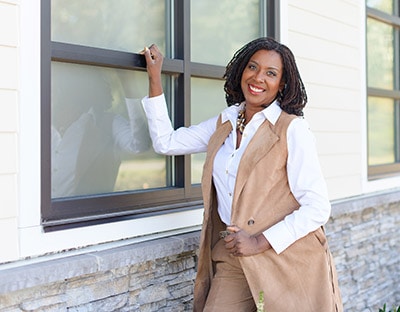 Did you always know you wanted to go into the medical field? Can you please share a bit about your career path journey?
Dr. Moore: Being a doctor is all I ever remember wanting to be. As a young child I used to profess it to any and everyone who would listen. For me, medicine is more than just a career, it is a calling. Following that calling led me to pursue a dual doctorate, physician-scientist,  M.D./Ph.D. at the Medical College of Virginia. My Ph.D. was awarded in Biochemistry and Molecular Biophysics. I completed my Anatomic and Clinical Pathology residency training at Duke University and delight daily in my profession helping patients and engaging in cutting edge research.
What do you find to be the most rewarding part of your profession?
Dr. Moore: As a pathologist, I feel both humbled and honored to participate on my patients' medical care teams. Behind the scenes I am able to drive medical care by providing the right diagnosis and prognostic indicators, so that patients can receive the right treatment at the right time for their specific condition. This contribution helps to mitigate side effects from treatment options that may be less effective for an individual and optimizes patients' chances of survival. Maximizing my patients' treatment outcomes and overall health status is the most rewarding part of my profession.
We noticed you're an engaged public speaker. What topic do you most enjoy discussing?
Dr. Moore: Public speaking gives me an opportunity to step out from behind the "veil" of the laboratory. I take the vast amount of medical knowledge I have acquired over the years and distill it down into take home messages and actionable items for my audiences to improve their health. I would love to speak my way right out of a job by empowering individuals and audiences to take charge of their health care. Teaching preventative medicine, screening tests and lifestyle modifications to optimize health and decrease preventable causes of morbidity and mortality really excites me. Helping people understand that health related actions overcome health related fears is paramount. On a more personal note, my mother died of breast cancer and my only sibling of ovarian cancer. Educating women about how to protect themselves from these two cancers is near and dear to my heart.
What prevention steps do you suggest women take against breast and ovarian cancer?
Dr. Moore: Early detection is the best protection against both breast and ovarian cancer. It is important to know your family history and, if recommended, be tested for mutations in the BRCA gene which are contributory to both cancers. Be familiar with your breasts through regular self-examination. If you feel something different than your normal baseline, be sure to alert your health care provider immediately. Schedule and follow through with mammography appointments. Additional protective factors against breast cancer include not smoking, limiting alcohol consumption, and maintaining a healthy weight by having a low fat diet and incorporating a moderate amount of physical activity.
Ovarian cancer is a silent killer. The symptoms are often vague and nondescript. If you experience gas, bloating, or pelvic discomfort that is not relieved by traditional methods, talk with your health care provider. These may be the only presenting features of ovarian cancer until it becomes late in stage. Know your family history and be screened periodically by ovarian ultrasounds and/or CA125 blood work if you are in a high risk group.
Many pathologists are turning to social media to not only communicate with other doctors, but to help spread a healthy word. What is your stance on the digital world? Do you find a certain type of digital medium more valuable in reaching an audience?
Dr. Moore: Social media is a marvelous tool and serves to amplify my voice and health related messages. I have received responses from far away countries by people who have been touched by a health tip, tweet, article, blog or interview that I have given. Used carefully, thoughtfully, and responsibly, social media can help educate and empower patients, calm fears, and cause someone with concerning symptoms or questions to visit their health care provider. Different digital media target different demographics. From Snap Chat, to Facebook, to Twitter and the dizzying array of other, ever changing social media outlets, every physician who desires can find their niche and tailor their health care message.
If you had one piece of advice for someone entering your field, what would it be?
Dr. Moore: One piece of advice that I give everyone is that they should choose their profession based on what is the right fit for them. We all have our God-given gifts, talents, and purposes to fulfill. The sooner we identify what these are and operate within them, the happier we will be in life. All aspects of medicine are wonderful, amazing, fulfilling, and exciting to me. From giving a comforting smile to an anxious patient, to turning on my microscope, to watching a life flight helicopter land, it all touches my soul. Pathology, in particular, balances my unique visual, artistic side with my scientific inclinations. My wish for everyone is that they can identify the profession that fits their individual talents and aspirations.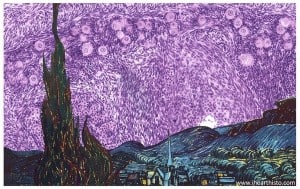 Can you expand on how you see pathology from an artist's perspective?
Dr. Moore: Whether or not art imitates life or life imitates art is a perpetually debated topic. I don't know the answer to that. But I do know that the Bible says that we are "fearfully and wonderfully made." That beauty is evident not only in the total person, but even in a person's cells. The architecture of normal tissue and even of a tumor can be a delightful surprise to the eye. The interplay of colors and patterns often form wonderful works of art. Even fungi and other microorganisms can form delicate, fun patterns. The beauty we seek in life is all around us. We must simply take the time to notice.
Dr. Moore is not only an incredibly dedicated pathologist, but she is a motivated and insightful health advocate. The entire Mopec team genuinely thanks her for her contributions to pathology and her ongoing efforts in health education.
You can follow Dr. Moore at www.DrCrystalMoore.com and on twitter at @DrCrystalAMoore where you will receive a #RxForLife.