Mopec's New Quick Deploy Morgue Rack & Body Tray System
COVID-19 Quick Response
Next Day Shipping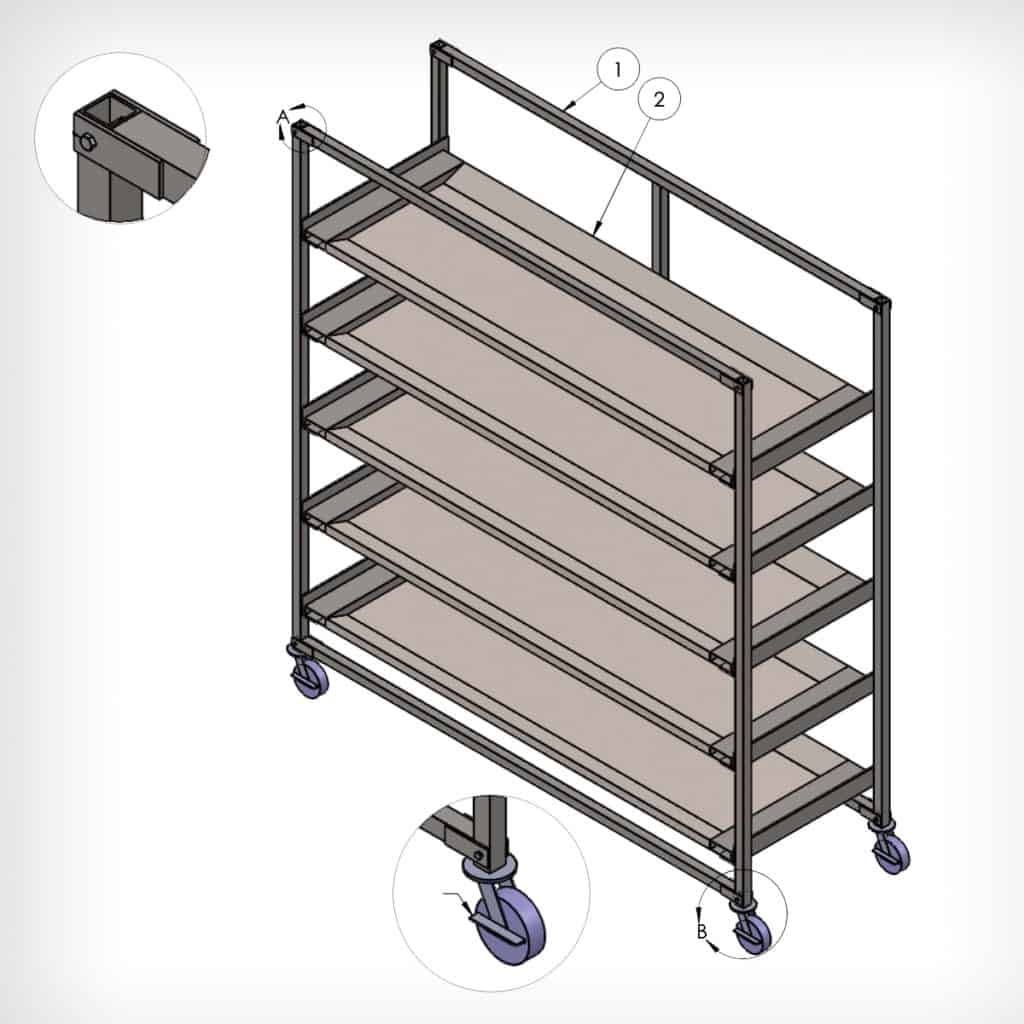 Easily to assemble and disassemble – only 8 bolts!
Heavy duty design – will hold up to 1,500 lbs in body weight; will last for many years and many assemble/disassemble cycles
Suitable for refrigerated trailers or other cooled structures
3,4, 5 tier designs
Large, heavy-duty casters are easy to roll and lockable
Designed for loading using a forklift (JD305 recommended)
All stainless steel construction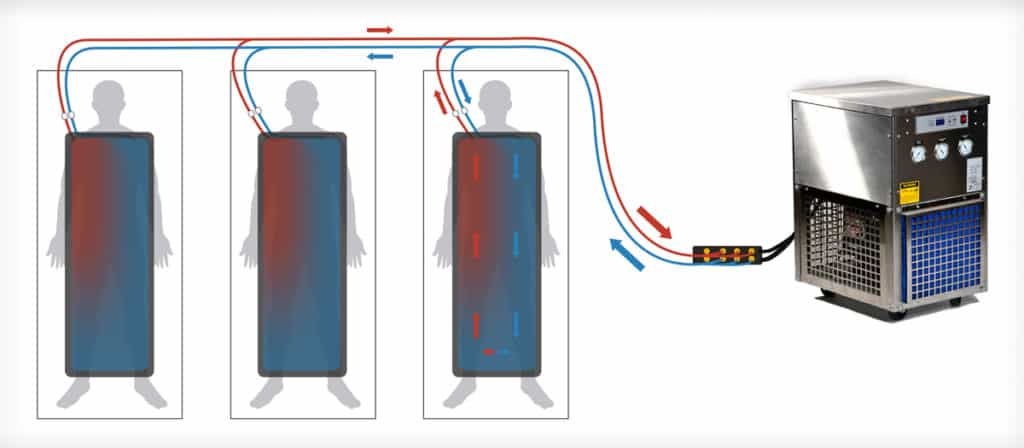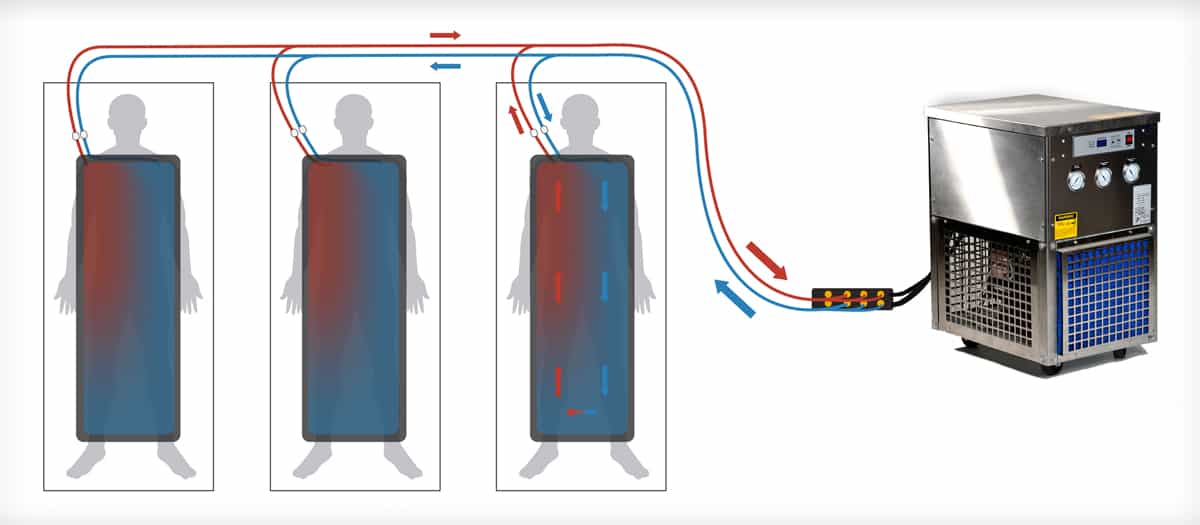 MERC System: Body cooling without a refrigerator
The patented Mopec MERC System® (Mortuary Enhanced Remains Cooling) is the first direct contact cooling system using liquid cooling technology to store human remains, and is the only human remains cooling system that is completely portable, scalable and interoperable. The Mopec MERC System is one of the most efficient human remains cooling solutions on the market, and in many cases eliminates the need for large, stationary coolers, or refrigeration units. Available in three different unit sizes based on storage cooling capacities with three case options for the cooling compressor unit.
SERIES 1: Stores up to 48 Bodies
SERIES 2: Stores up to 24 Bodies
SERIES 3: Stores up to 8 Bodies Available in Stainless Steel, Galvanized, or Without Panels.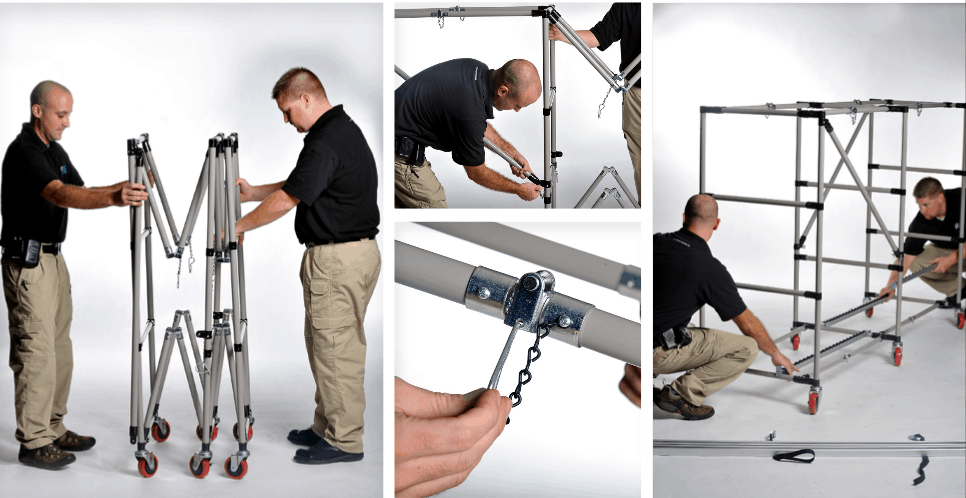 MRS Collapsible Racks: Quick Deploy cadaver storage system
Mopec MRS Cadaver Storage Systems are designed to meet the demands of transporting and storing cadavers. Each cadaver storage system is composed of heavy duty steel tubing and features removable roller guide rails. All rack sizes: interior opening per tier is 15" H (38 cm) and 10"D (25.5 cm) in collapsed form.
| | |
| --- | --- |
| Width | 24 Inch, 30 Inch, 36 Inch |
| Tiers | Three Tier, Four Tier |
| Color | Gray, Blue, Orange, Black, Red, Yellow, Dark Green |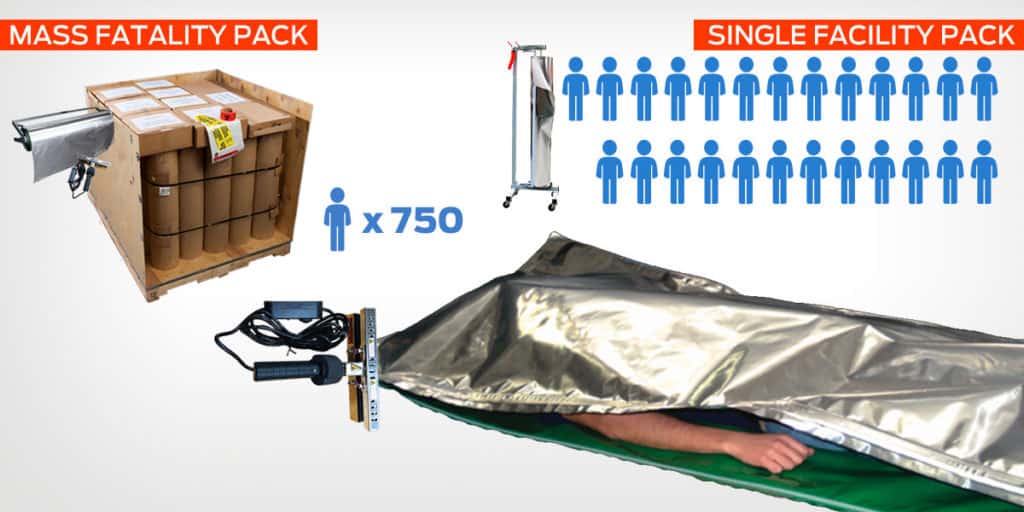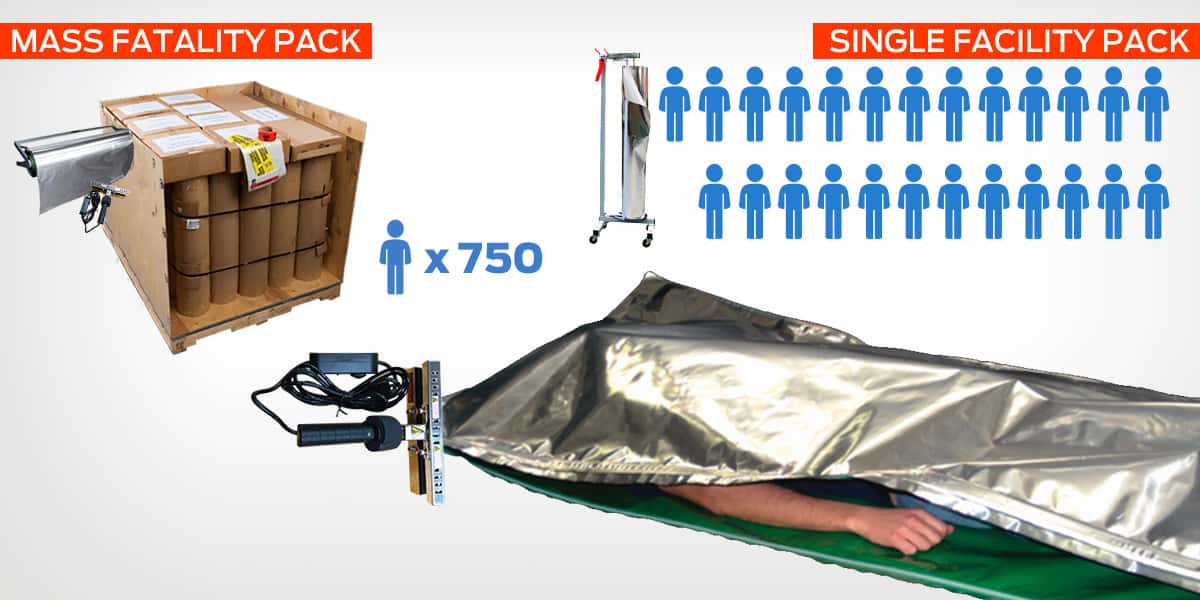 MRS Safe Seal System: safer and stronger than a body bag
Mopec's Safe Seal System provides complete and secure containment of human remains, locking in any hazardous or infectious wastes such as gases, fluids, or vapors. Safe Seal System was designed to help keep workers and survivors safe after a mass fatality event or any high-risk biohazard exposure.
Facility System Pack: 1 Roll of Safe Seal, Heat Sealer (1), Vertical Stand (1), Alignment Clips (2), Razor Knife (1) and Extension Cord (1)
Safe Seal MassPack: Export Certified Storage Crate, 30 Rolls of Safe Seal, Bio-Labels (Box of 500), Adhesive Pouches (Box of 500), Razor Knife (3), Heat Sealer (3) Horizontal Dispenser (3) Alignment Clamps (6)
(Approximately 750 Decedents)

Mopec provides a total semi trailer solution for overflow and isolation of bodies complete with racks, trays, lifts, and bags.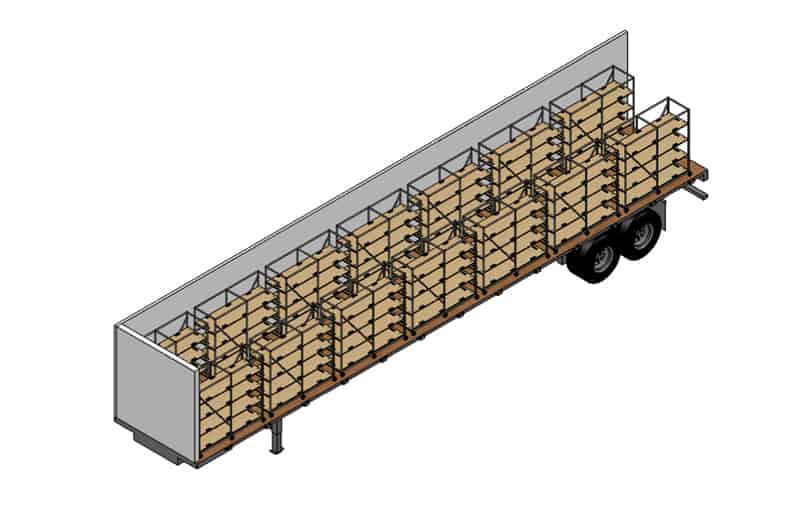 Mopec's Mobile Morgue System can handle 56 to 84 bodies at max capacity. Standard and bariatric options available.
Mopec's Solutions Can Prevent Morgue Surge Capacity Problems
Inside Two NYC Morgues Overwhelmed With Coronavirus | NY Times
It is painful, real-life experiences like these that Mopec is working to prevent as we provide durable body bags, MERC Body Cooling Systems, and Guardian quick-deploy morgue storage racks across the country.
he toll of coronavirus is something we hear about all the time, but many of us do not necessarily see. A surge can quickly overwhelm hospital morgues and cause situations like Mariel and Devin chronicled in their experience as "Last Responders" helping to take care of the deceased. 
"This is truck number one. We try our best to make sure that no bodies go in there. Unfortunately, we are often at a last resort." Devin shares as he displays a photo of a trailer with no racks and bodies in body bags spread throughout while he describes the lack of refrigerated storage. 

Source: New York Times
Mariel describes the anxiety and difficulties of thin body bags ripping and leaking along with the physical pain of trying to manually maneuver bodies onto makeshift wooden racks.