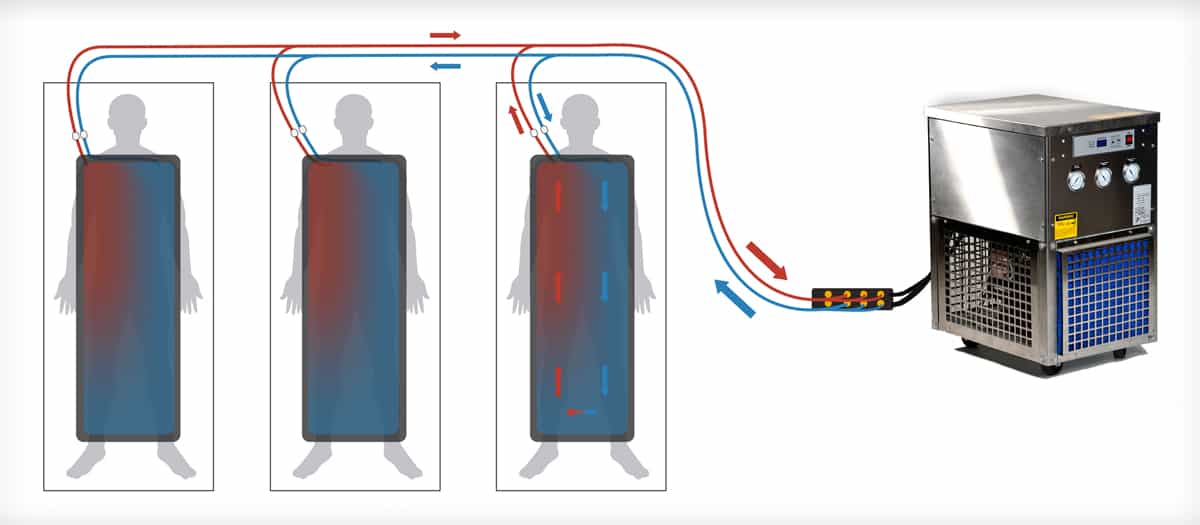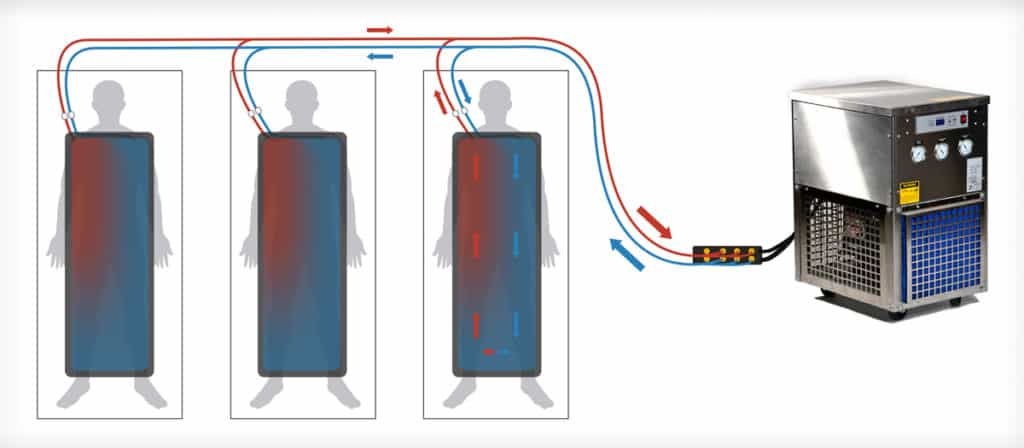 MERC SYsTEM: Body cooling without a refrigerator
The patented Mopec MERC System® (Mortuary Enhanced Remains Cooling) is the first direct contact cooling system using liquid cooling technology to store human remains, and is the only human remains cooling system that is completely portable, scalable and interoperable. The Mopec MERC System is one of the most efficient human remains cooling solutions on the market, and in many cases eliminates the need for large, stationary coolers, or refrigeration units. Available in three different unit sizes based on storage cooling capacities with three case options for the cooling compressor unit.
SERIES 1: Stores up to 48 Bodies
SERIES 2: Stores up to 24 Bodies
SERIES 3: Stores up to 8 Bodies Available in Stainless Steel, Galvanized, or Without Panels.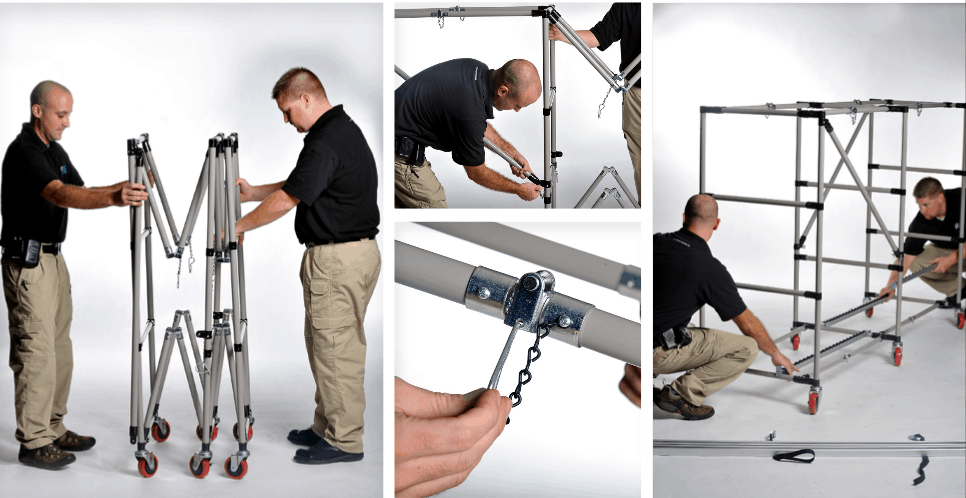 MRS Collapsible Racks: Quick Deploy cadaver storage system
Mopec MRS Cadaver Storage Systems are designed to meet the demands of transporting and storing cadavers. Each cadaver storage system is composed of heavy duty steel tubing and features removable roller guide rails. All rack sizes: interior opening per tier is 15" H (38 cm) and 10"D (25.5 cm) in collapsed form.
| | |
| --- | --- |
| Width | 24 Inch, 30 Inch, 36 Inch |
| Tiers | Three Tier, Four Tier |
| Color | Gray, Blue, Orange, Black, Red, Yellow, Dark Green |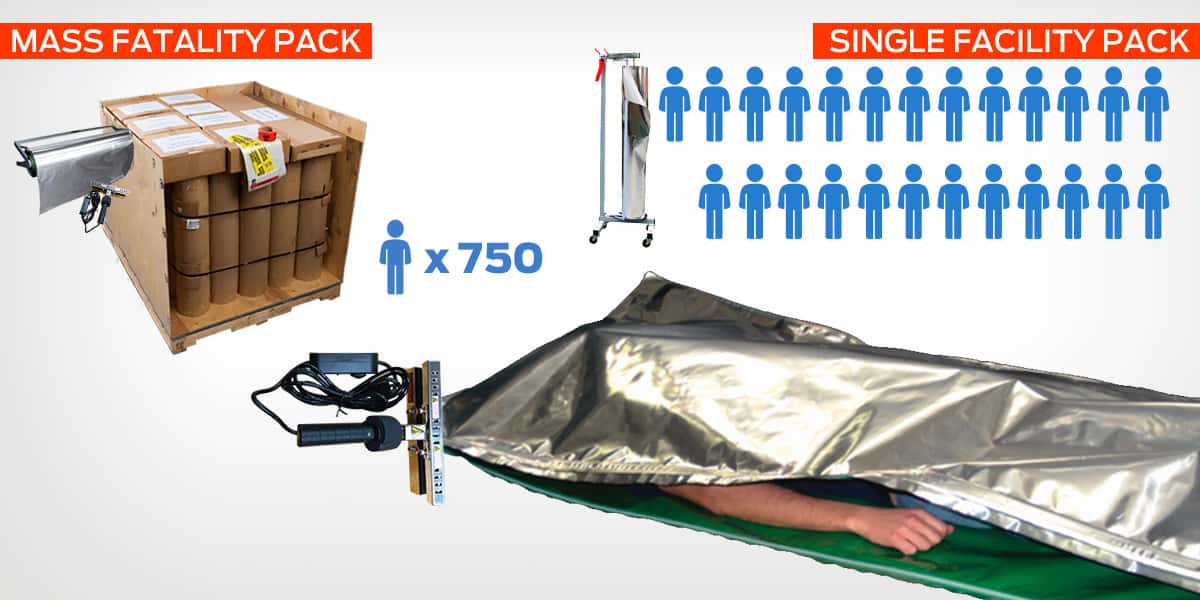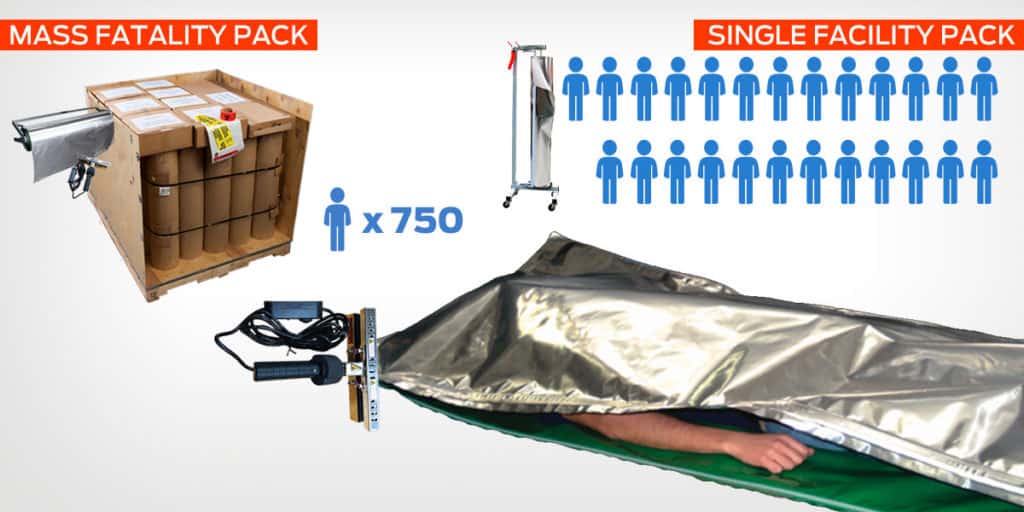 MRS Safe Seal System: safer and stronger than a body bag
Mopec's Safe Seal System provides complete and secure containment of human remains, locking in any hazardous or infectious wastes such as gases, fluids, or vapors. Safe Seal System was designed to help keep workers and survivors safe after a mass fatality event or any high-risk biohazard exposure.
Facility System Pack: 1 Roll of Safe Seal, Heat Sealer (1), Vertical Stand (1), Alignment Clips (2), Razor Knife (1) and Extension Cord (1)
Safe Seal MassPack: Export Certified Storage Crate, 30 Rolls of Safe Seal, Bio-Labels (Box of 500), Adhesive Pouches (Box of 500), Razor Knife (3), Heat Sealer (3) Horizontal Dispenser (3) Alignment Clamps (6)
(Approximately 750 Decedents)

Mopec provides a total semi trailer solution for overflow and isolation of bodies complete with racks, trays, lifts, and bags.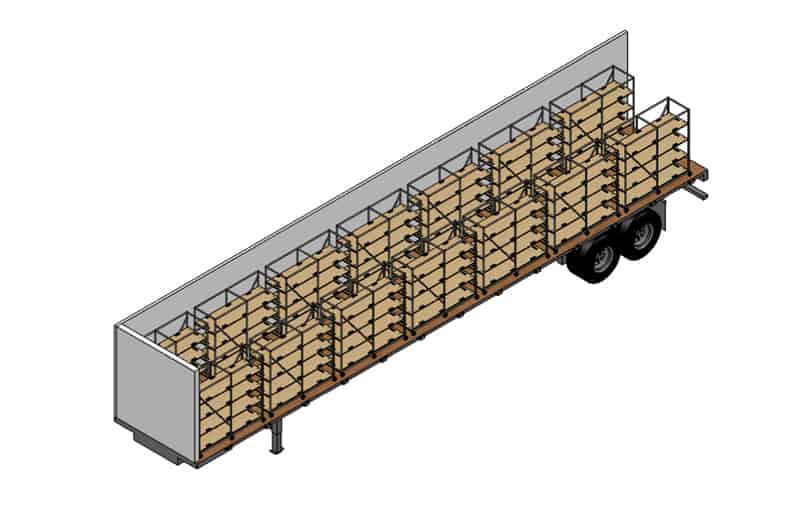 Mopec's Mobile Morgue System can handle 56 to 84 bodies at max capacity. Standard and bariatric options available.